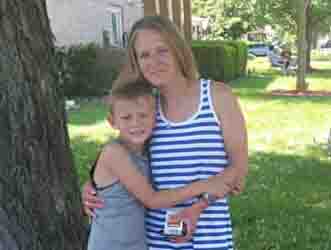 Carrie is a wife, mother of 3, student finishing up my MPA at UCCS & I also have a part time job. But her passion is advocating for all Functional Gastrointestinal and Motility Disorders (FGIMD), especially pediatric patients. Her youngest son has multiple FGIMDs & she has IBS-C. In 2016  Carrie started Weston's World (FGIMD- Functional GI & Motility Disorders).
https://www.facebook.com/groups/545456308959231/
Carrie is also a volunteer & parent mentor for AGMD, an Awareness Ambassador for IFFGD, & also a group moderator on AGMDs group on Inspire. She has requested & obtained State of Michigan FGIMD Awareness proclamations 3 years in a row from Gov. Rick Snyder. Her goal is to help educate & spread awareness throughout the medical community and the general public so that more people struggling with FGIMDs can get proper care, diagnosis & treaments in a timely manner.
AGMD is grateful to Carrie for her dedication, advocacy, education, awareness and heart. Her passion is evident and her openess to share her knowledge and personal life as a patient and mother of a child with FGIMDs is beyond appreciated and inspiring.